If you're unable to login, you can try resetting your password!
How to reset your passoword
Head to the efuse.gg/login page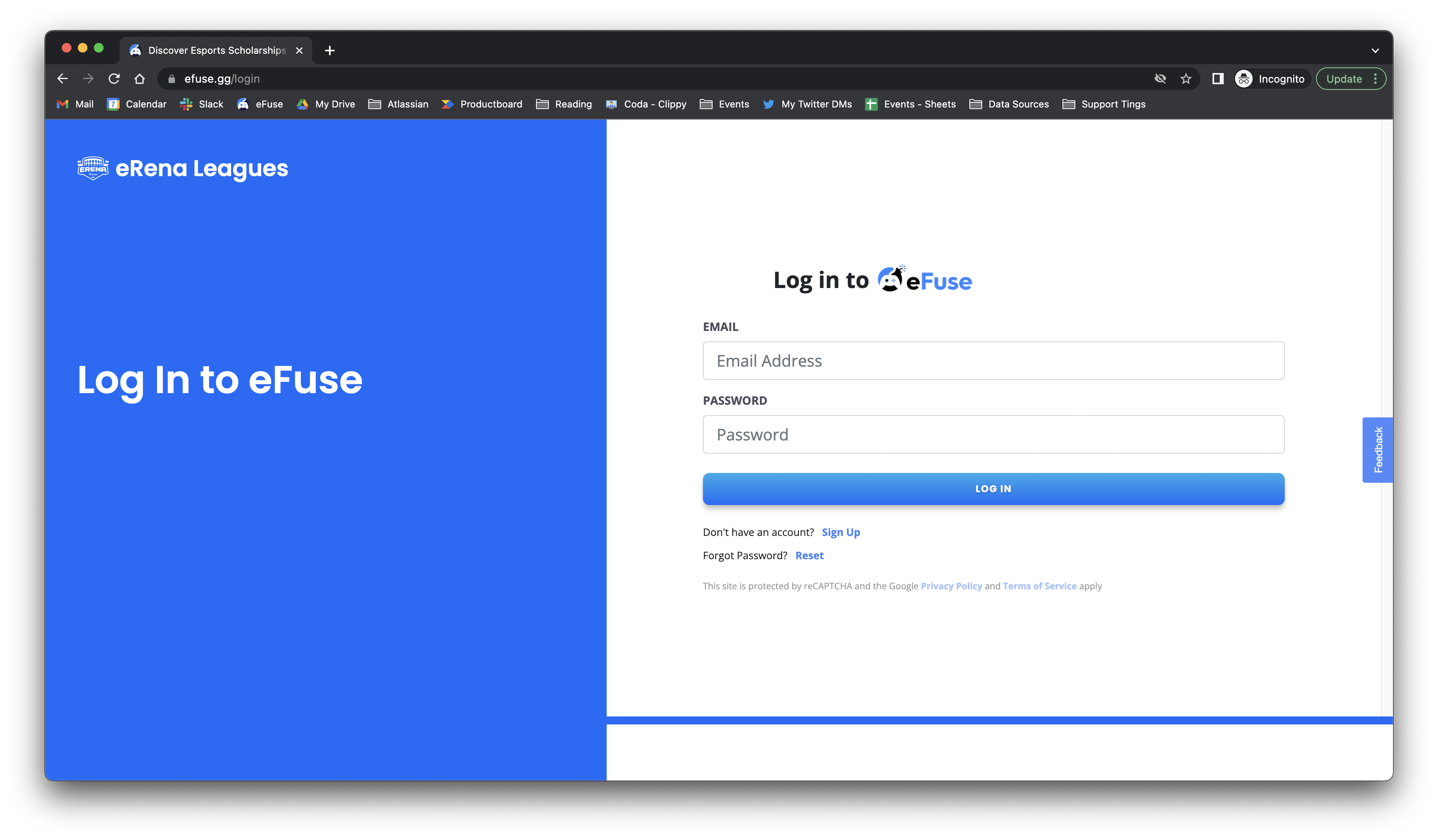 Click Reset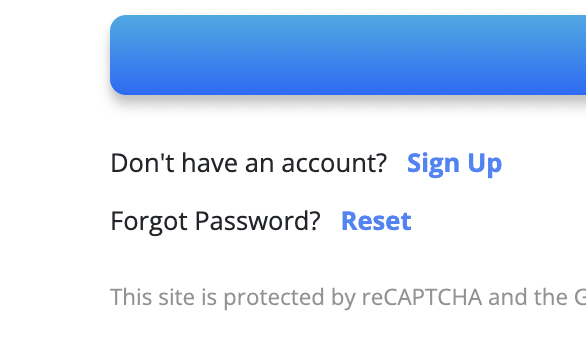 Enter the email address you registered with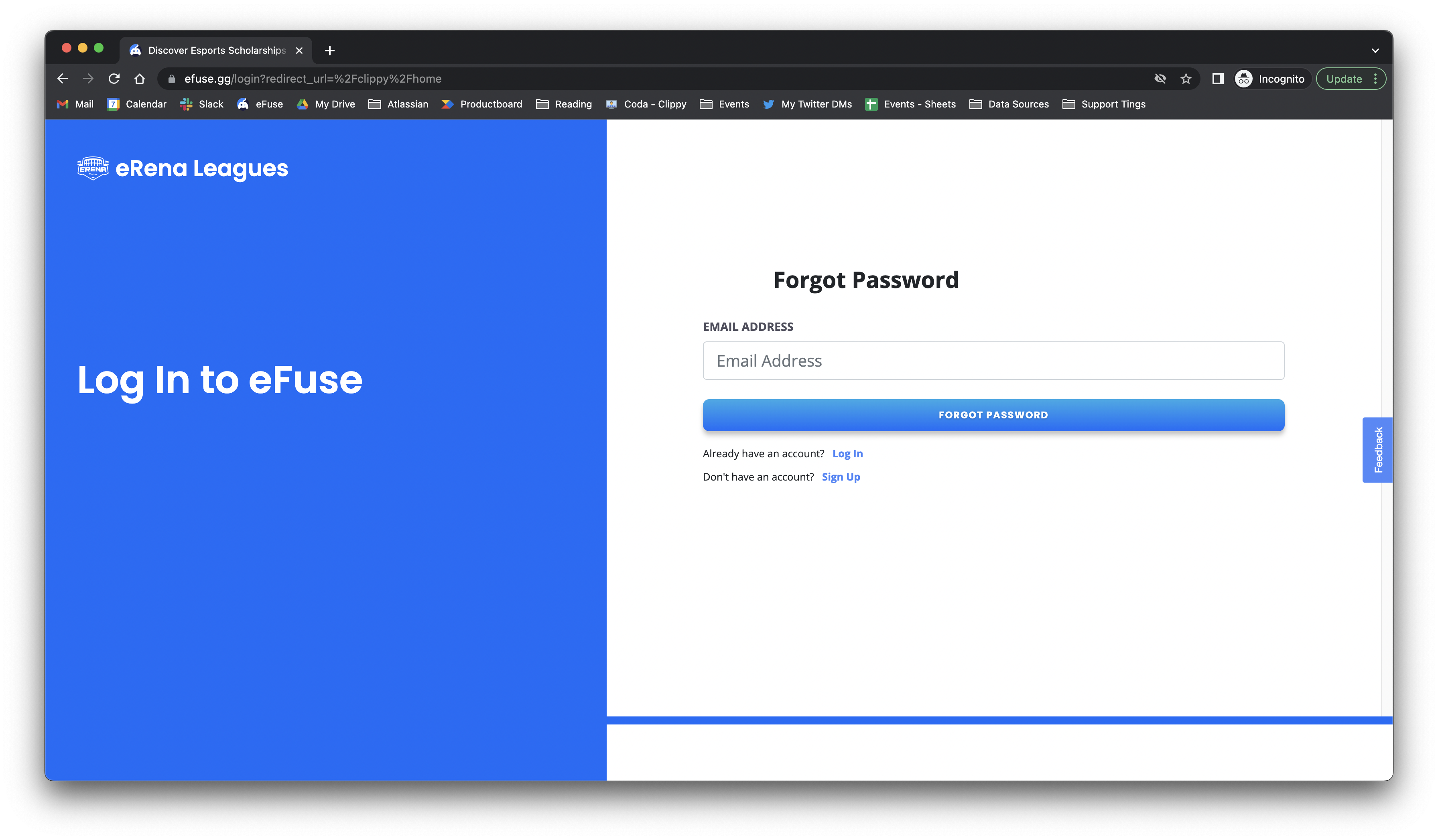 Follow the instructions in the reset email you receive!
Didn't receive a reset email?
Log a request with our support team and someone will help you out!