1. Open the properties
Right click the browser source and click on Properties.

2. Enable volume control
Check the box for Control audio via OBS and click Save.

3. Control the audio on the fader
You will now have a new channel on the audio channel with the same name as the browser source. Drag the slider to lower the volume.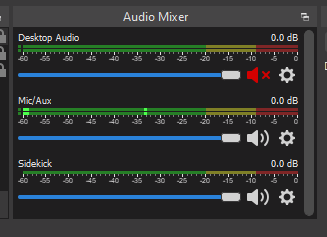 4. Enable monitoring so you can hear it
Click the cog next to the channel and then open Advanced Audio Properties.
Find the channel that matches your browser source and set the dropdown to Monitor and Output

Need more help? Join our Discord and ask our team in #support